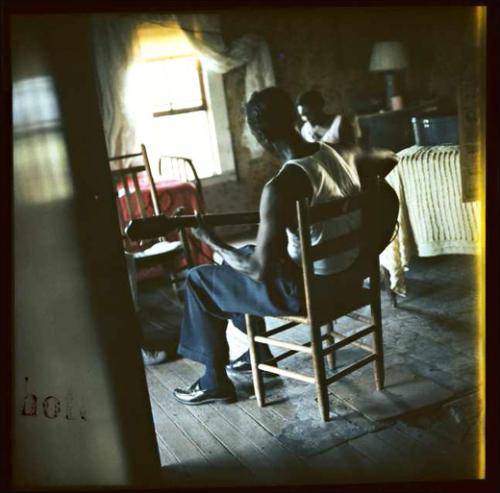 Alain Desvergnes taught photography at Ole Miss from 1963-65.  He used it as an opportunity to take photographs, in large part from the perspective of someone interested in Faulkner's work.
He also had heard of Fred McDowell through album Alan Lomax had recently recorded, and went to Como to seek him out, taking some photos there.  I'd seen black and white ones but not color, which I've just encountered online.
He published a very fine book of his black and white photographs some years ago.
Below is one of the images he took in Oxford; I believe it was the cover photo for the book he did from his time in Mississippi.